23 xullo, 15:00 horas, vai unha calor do demo na Radio Costeira de Saiáns, estamos comezando a montaxe do novo formato. Temos que ir sempre con tempo de abondo para que arrefríen as neveiras e mailo grifo da cervexa.
Qué ben que ás 16:00 horas xa estaban alí máis voluntarios para botar unha man (Iago, Adriana, Toni, Cesar…a familia Areses sempre a tope!)
Hoxe estreamos formato SOLPOR para adaptar o noso Picnic ós horarios de verán e evitar as horas centrais do día e deste modo, desfrutar do evento no lusco e fusco da xornada.
ás 19:00 horas tiñamos previsto arrincar ca festa, pero con estas temperaturas..non estivo de máis retrasar un pouco o Picnic.
MARTIÑA SOÑADORA
A iso das 19:30 abre o solpor picnic sesión Martiña soñadora, a actuación de música infantil e de vagariño, comeza a chegar xente, ata iso das oito, non fomos quen de xuntar un bo número de familias para o comezo. Quizáis o horario é moi cedo para estas datas do verán. o teremos en conta para o seguinte PICNIC SOLPOR.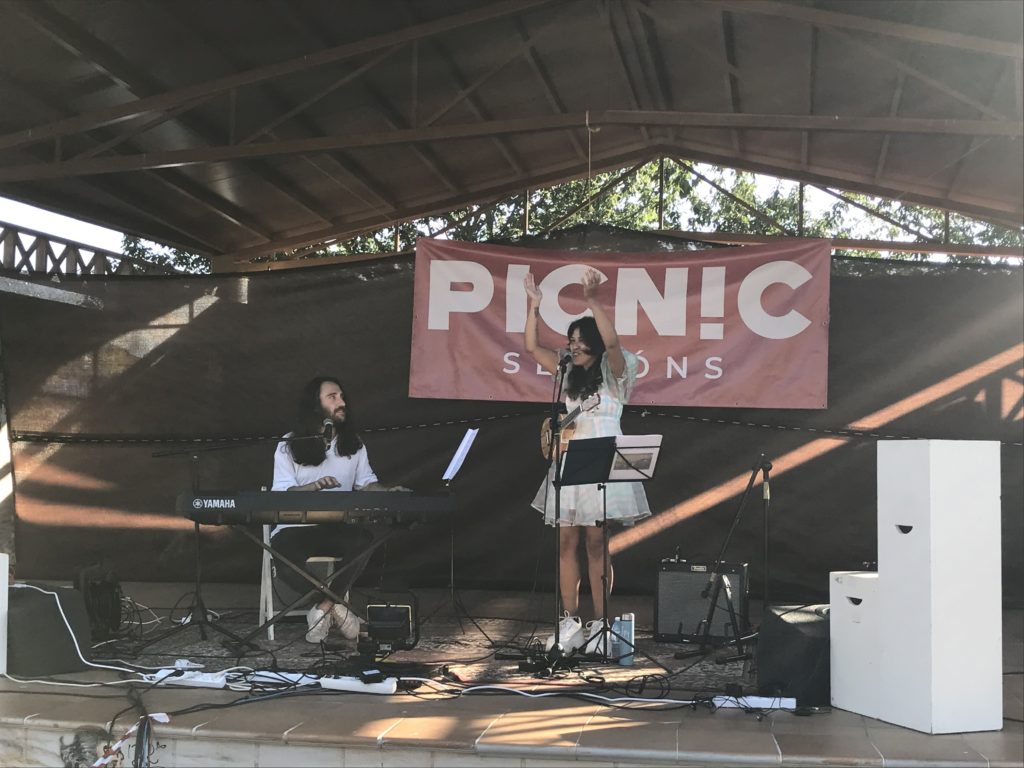 BAILE IRLANDÉS FAMILIA TRIGO LYSTER
Con todos os respectos para o resto das actuacións do día, o protagonismo, como era de esperar, recaiu na FAMILIA TRIGO LYSTER co seu irish dance.
Os terreos da radio costeira voltáronse a encher para asistir ao show do director dos EMERALD LAKES ACADEMY. Moita expectación e curiosidade no ambiente para desfrutar dun pouco da cultura celta alén do noso terruño.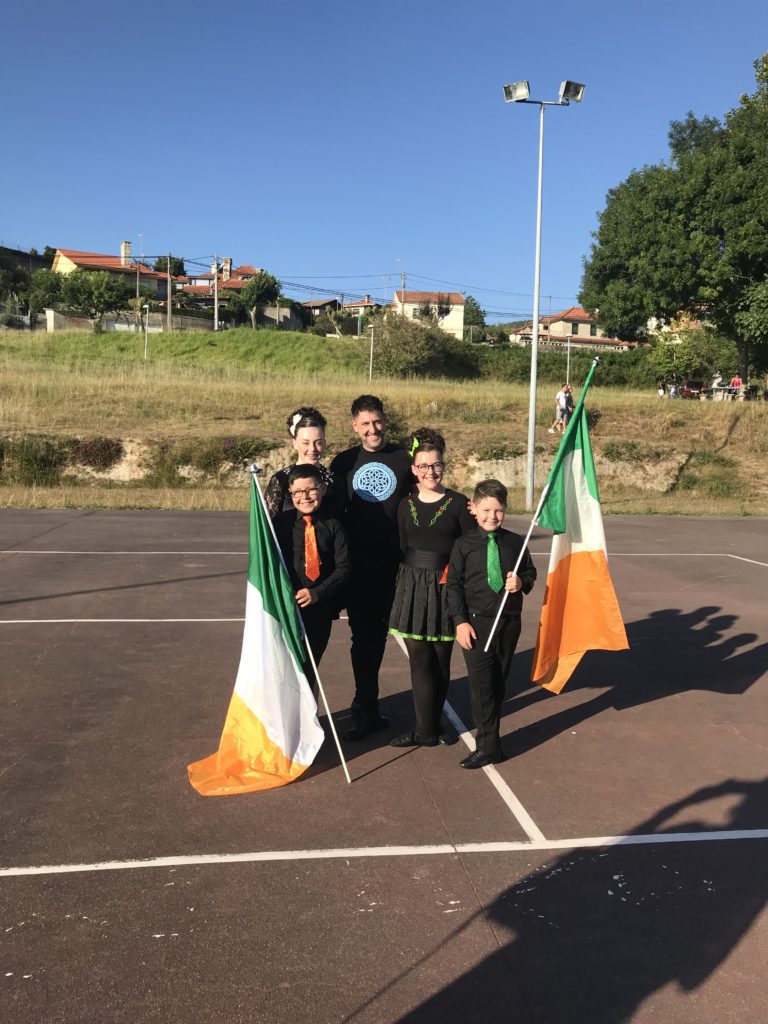 Alba, Leila, Luca e Marco, amosaron todo o seu talento capitaneados polo seu pai, Kevin Lyster. Os cinco bailaríns fixeron as delicias dos asistentes cos seus pasos, chimpos e reviravoltas ao son das gigas e reels. Un espectáculo por todo o alto que deixou abraiada a toda a audiencia.
SABELA KING & THE HEARTBREAKERS
A actuación dos irlandeses alargouse ata case as 22:00h, hora na que demos comezo o concerto namentres o sol caía sobre as Cíes.: SABELA KING & THE HEARTBREAKERS.
Desfrutamos da música deste trío, cheo de texturas e matices que abrazan a voz de Sabela. Magnífica actuación ó solpor cun fondo de escenario inmellorable ..a serra da groba, cabo silleiro, monteferro,as cíes, cabo home… Fotografía que levaremos nas nosas retinas neste primeiro verán de PICNIC SESIÓNS en Saiáns.
NOVO FORMATO CON NOVO MENÚ
O cambio de horario non foi a única novidade das PICNIC SESIÓNS DE VERÁN. Ademáis de ter actividades Ó SOLPOR, tamén sumamos novo menú de GASTRONOMÍA TÍPICA GALEGA. Churrasco, polbo á feira, bocata de chourizo asado e filloas a disposición de todos os veciños e veciñas para desfrutar xuntos dun bonito serán de verán.
O FESTIVAL DE SAIÁNS 9-10 SETEMBRO. CADA DÍA SOMOS MÁIS.
Cada vez falta menos para a celebración de PICNIC SESIÓNS, O FESTIVAL DE SAIÁNS 2022. A conta atrás xa está activa na nosa web (https://picnicsesions.gal/) onde podedes consultar toda a programación que temos preparada para eses días tan especiais para toda a comunidade., así como tamén , teredes acceso a ler todas as marcas que colaboraron e colaboran para facer posible este proxecto, tanto nas pequenas PICNIC SESIÓNS, como no FESTIVAL. No apartado de COLABORADORES (https://picnicsesions.gal/colaboradores/) podedes ver como cada día somos máis.
Moitos dos logotipos aparecerán no cartaz, como PATROCINADORES. Pero outros, os veredes neste apartado web, e os presentaremos nas redes. A súa aportación índa que non é dabondo para consideralos patrocinadores, para nós e importante nomealos e telos presentes.
Dende aquí, queremos dar as GRAZAS a cada institución pública e privada, que botaron unha man de xeito económico ou en forma de materiais, produtos, espazos… calquer xesto de axuda estaremos eternamente agradecidos xa que todo suma e todo é de agradecer.
Así mesmo, nos últimos eventos, un peto en forma de porquiña, sae a dar unha voltiña polo torreiro co fin de recadar as aportacións grandes e pequenas de particulares, veciñas e veciños. Moitísimas grazas de corazón a todas e todos.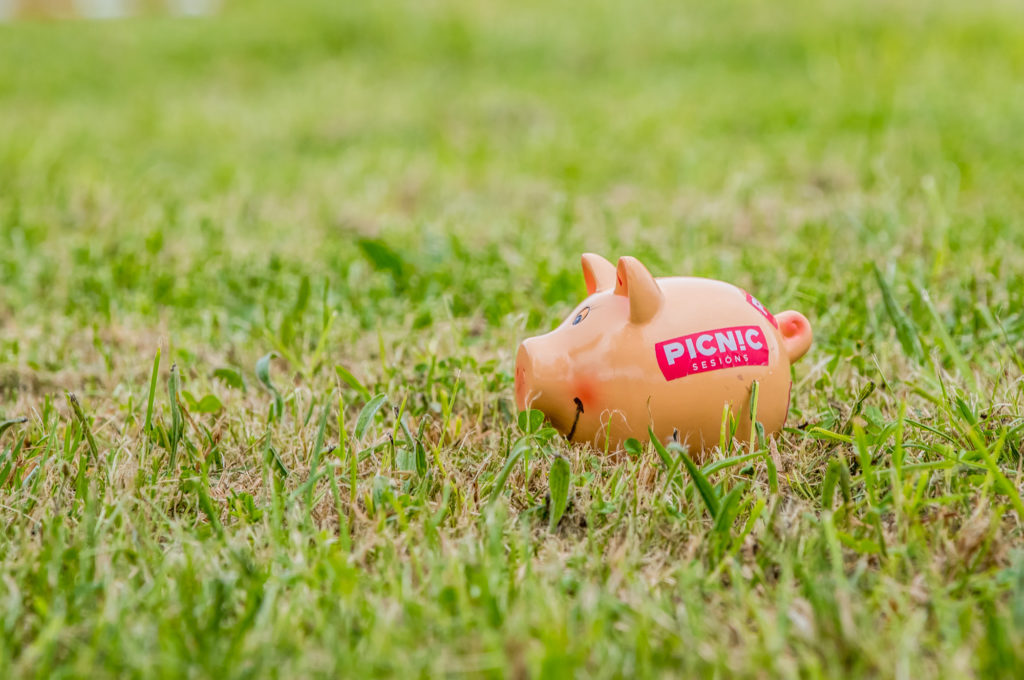 PEDIR POLAS CASAS PARA Á FESTA
Se durante o mes de agosto, alguén da equipa de Picnic, chama a túa porta, non te asustes nin te sintas obrigado a nada. Este ir a "PEDIR PARA A FESTA", foi costume nos tempos das romerías e festas dos pobos.. sen ánimo de coacción algún.. Entre todos podemos facer posible este proxecto festivaleiro para o desfrute de toda a comunidade e dar a COÑECER A NOSA PARROQUIA.
Lembra que o 9-10 de setembro a entrada será de balde!!!
---